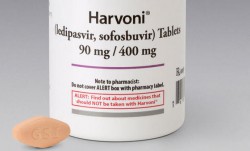 In this blog at Channel 4 News, Victoria Macdonald reports on continuing delays in access to hepatitis C treatments and concerns that NHS England is seeking to influence NICE decisions about new hepatitis C treatments on the basis on affordability, rather than cost-effectiveness:
Officials at NHS England have been accused of interfering in a process to decide whether a drug which can cure Hepatitis C should be made available to patients on the health service.

Harvoni, which is a combination of two new generation hepatitis C drugs, is currently being appraised by the National Institute for Health and Care Excellence.

But at a meeting at NICE on April 1, it is claimed that two senior NHS England officials reminded those attending that they had to take into account the cost to the health service when deciding whether to approve any treatment.

This is, in fact, not true. NICE does not focus on affordability but rather on cost-effectiveness.
The whole post – complete with video – is worth reading. Our colleagues at the Hepatitis C Trust have said: "We are expecting an announcement any day now on NHS England's interim commissioning policy to allow all those with cirrhosis to get treatment with the new drugs (although already this has been delayed since April).
"The Hepatitis C Trust is calling for patients and anyone with a personal or professional interest in hepatitis C to write to their local MP, asking them to raise the issue of access to hepatitis C treatment in Parliament."  You can find out more, and download a template letter here, or email Grave Everest for more details.