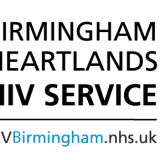 Dr Steve Taylor, Lead Consultant at Birmingham Heartlands Hospital and PROUD study Investigator, has commented on yesterday's High Court ruling: "This is excellent news. I do think that it was wrong for NHS England to absolve itself of any commissioning responsibility for PrEP and this ruling has readdressed that position. With over 4,000 people getting HIV every year in the UK – we really do need further prevention options in addition to condom use.
"It will be very disappointing if NHS England decide to appeal this decision as it will simply defer the decision making even further."
"Prep works. It saves money and it can make an enormous difference to the lives of men and women across the country who are at risk of acquiring HIV. The delay to a commissioning PrEP could be seen as unethical and potentially expensive."
Unfortunately, due to the public consultation that will now ensue and NHS England's appeal, it is likely to be several months before any decision as to whether NHS England will actually fund PrEP will be made.
In the meantime, PrEP remains unavailable in the UK. The Heartlands HIV service is taking part in the next major PrEP trial in the UK, called "Discover". This is due to start in October. If people would like to enrol in this study please contact our HIV sexual health team.
The centres who are participating in the Discover trial in the UK are:
Research Site
Location in UK
Birmingham Heartlands HIV Service
Heart of England NHS Foundation Trust
Birmingham
Brighton & Sussex University Hospitals NHS Trust
Brighton
Mortimer Market Centre
London
King's College Hospital
London
St Stephen's AIDS Trust/Chelsea & Westminster
London
Central Manchester University Hospitals NHS Foundation Trust
Manchester