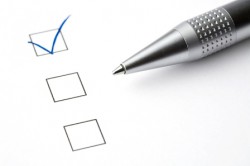 Birmingham City Council is undertaking a strategic review of current provision and local need for social support for people with HIV and TB, to help shape the future commissioning of services.  You can read what the consultation said here.
Did you get the opportunity to have your say? We are concerned that the consultation didn't quite reach the people who needed to take part in it – so, please, take a look at the consultation and, if you feel it doesn't reflect your own views or your understanding of HIV in Birmingham, get in touch with Birmingham City Council at the link provided- Birminghamsexualhealth@birmingham.gov.uk.
The HIV and TB Support Services questionnaire used during the consultation is still available online here (an easier to understand version is available here).