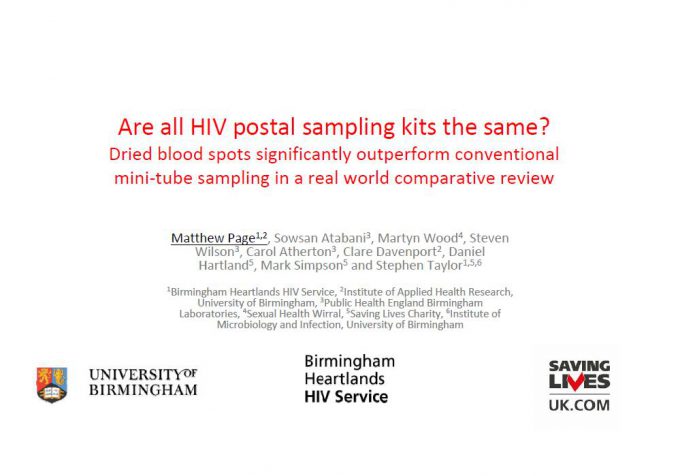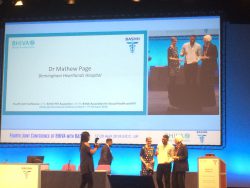 A Clinical Research Fellow based at Birmingham Heartlands HIV Service, Dr Matt Page, won the Best Sexual Health Oral Presentation award at the 4th joint BHIVA/BASHH conference in Are all HIV postal sampling kits the same FLYER Edinburgh this week.
Collaborating with his institutional sponsor, the University of Birmingham, our Service also worked with the charity Saving Lives, PHE Labs Birmingham, and Wirral Integrated Sexual Health service to present a real-world evaluation of the Saving Lives Postal Testing Systems, comparing kits including minitube blood vials with those featuring "dried blood spot" cards.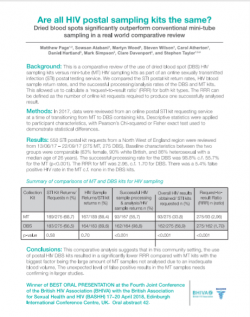 The PDF of Matt's presentation slides can be downloaded here. In his presentation, Matt suggested that all clinics and services should look at their own "RRR" – or Request to Result Ratios – as a truer reflection of actual costs in postal self-sampling, and what unexpected consequences this may have  in terms of potential manpower utilisation and the patient experience.
It's great to see research conducted in part right here at Birmingham Heartlands Hospital receiving such positive notice at so significant a conference.
For more information, download our flyer here.