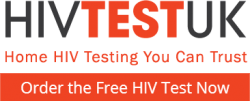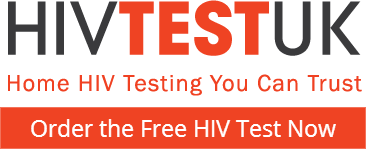 July 23rd 2015, sees two NHS organisations and a national charity launch a trail-blazing online postal HIV test request service in a unique collaboration.
The HIV awareness-raising charity Saving Lives, Birmingham Heartlands HIV Service and the Heart of England NHS Foundation Trust Pathology laboratories, have come together to launch HIVTestUK. This brand new service offers users direct access to NHS quality self-testing HIV kits, expert analysis and a unique aftercare service.
HIVTestUK.com offers a simple interface which makes it easy to request a postal test to be sent direct to your home. Recipients will then be able to take their own blood sample – using how-to videos provided on the site – and send the completed kit back to the Heart of England's state-of-the-art laboratories for analysis.
Dr Steve Taylor is the Lead Consultant at the Heartlands HIV Service. "If the result is negative, the person will receive a text message notifying them of this," he says. "However If the test is what we call 'reactive', or is inconclusive, one of our highly trained healthcare professionals will contact them directly to provide the appropriate clinical support and next steps.
"This professional aftercare service is what makes this service unique and will be reassuring to opponents of home testing who claim vulnerable people are left alone to cope with a potentially life changing diagnosis."
Until recently private companies have mainly provided home HIV testing services. HIVTestUK is one of the first times that an NHS organisation has joined forces with a national charity to offer a fully integrated free service.
"Many postal HIV test programmes can only suggest their customers get in touch with their local clinic," says Dan Hartland, Director of Operations at the Saving Lives charity. "Because a leading clinical service is an active participant in HIVTestUK, we can be sure that the recipients of our tests will be immediately linked up to the most appropriate and necessary support and treatment they might need."
One in four of those living with HIV in the UK do not know they are infected – and yet today's medication means that people living with the infection can live full and long lives. The medics and charity workers involved with HIVTestUK believe that postal tests represent a valuable way to improve "diagnosing the undiagnosed" – and get them quickly into care and onto treatment.
Between 2011-2013, 55% of West Midlands residents were diagnosed at a late
stage of HIV infection – in other words, the stage at which treatment should already have commenced. 31% were diagnosed at an even later stage of infection.
"This is simply not good enough," Dr Taylor argues. "People diagnosed late have a ten-fold higher chance of dying compared to those diagnosed earlier. We must do every thing we can to diagnose HIV earlier so that people can access todays life saving treatment".
"There is still an unnecessary stigma around HIV," says Dan Hartland, "and this can deter people from attending their GP or local sexual health clinic. HIV postal tests are a great way to capture some of those people who may otherwise never report for testing."
"HIVTestUK is therefore focused on rapid delivery of tests and reassuring users of the service that the process is completely confidential and of the highest clinical and scientific quality."
Dr Alan Jones, Associate Medical Director and consultant chemical pathologist at the Heart of England Pathology Labs, said: "We are one of the largest diagnostic laboratories in Europe, and one of the few labs in the UK accredited to International grade ISO 15189 UKAS Standards. We analyse thousands of specimens every day and have the capacity to respond quickly if there is the demand."
The pilot will focus on delivering one thousand tests to at-risk individuals in Birmingham, a city which has one of the highest rates of HIV in the UK – at over 2 per 1000. These numbers are even higher among men who have sex with men and Black Africans.
"We're aiming to prove the concept amongst key at-risk demographics," says Hartland. "Once the pilot is complete, we fully intend to roll out the service more widely.
"Our plan is to enable any clinic across the country to make use of the HIVTestUK interface in order to offer patients nationwide access to the integrated postal test service."
Dr Taylor concludes "The key is to raise awareness about HIV and sell the benefits of testing – and now we have a unique professional tool to help us engage some of the most hard to reach populations at highest risk, who may otherwise never get tested. That's what HIVTestUK is all about."