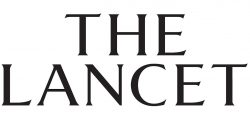 A recent study in The Lancet has shown that, among younger people, rates of HIV infection decreased significantly in the UK between 2004 and 2015. For older adults, rates of HIV infection increased across the same period.
"Our findings illustrate a clear need to provide comprehensive HIV prevention programmes, including education, access to condoms, better testing opportunities, and treatment, targeted towards older adults across Europe," says lead author Dr Lara Tavoschi, European Centre for Disease Prevention and Control, Sweden.
Across the seventeen European countries included in the study, the rate of newly reported cases remained steady in younger people, it increased by 2.1% each year overall in older people, increasing from 2.1 people in every 100000 in 2004, to 2.5 per 100000 in 2015. As a result of these increases, in 2015, 5076 out of the 29419 new cases of HIV in Europe (17.3%) were diagnosed in people over the age of 50.
The mode of infection varied for older and younger people over time, with infection through sex between men increasing in both age groups between 2004-2015, while cases due to heterosexual sex reduced in younger people and remained stable in older people. Cases attributable to injecting drug use also reduced in younger people but increased in older people.
The decrease in new infections amongst young people was replicated in only five other countries (Austria, France, the Netherlands, Norway and Portugal) – so this is great news in that sense. The increase amongst older people, however, was uniform across all but one of the countries included in the study (Portugal) – meaning that there is a challenge here across the continent.
Professor Janet Seeley, of the London School of Hygiene & Tropical Medicine, UK, said: "HIV infection has implications for the long-term health and wellbeing of older people, particularly if they present with advanced infection. In Europe, the USA, and Canada, increased mortality among older people living with HIV is often attributed to increased prevalence of illnesses such as cardiovascular disease, and kidney and liver failure, which can worsen HIV disease progression. These older people are also at greater risk of infectious diseases, such as tuberculosis."
Dr Tavoschi added: "We need to make both healthcare workers and the general population aware of this issue to reduce stigma and inform people about HIV risks and prevention methods. Testing in healthcare settings and innovative HIV test approaches – such as self-testing – need to be more easily accessible to older people to improve early diagnosis and fast-track treatment initiation."