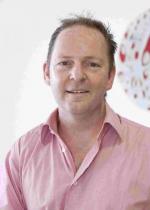 We are very sad today to hear of the passing of Professor Martin Fisher, a valued colleague based at Brighton and Sussex University Hospital. Martin was the first professor of HIV medicine at Brighton & Sussex Medical School and an honorary consultant physician in sexual health & HIV at BSUH. He had been instrumental in the development of the department since being in post in 1995.
Our deepest condolences go out to Martin's partner, Adrian, and his friends, family and colleagues. His death is a huge loss to the HIV and sexual health community.
Lead HIV Consultant at at the Heartlands HIV Service, Dr Steve Taylor, said: "Hearing of Martin's Death has stunned the UK's HIV and Sexual Health community. He was an inspirational HIV Physician, and worked tirelessly to further HIV research, patient care and teaching. He was the ultimate champion of HIV and HIV testing – and never stopped raising awareness at every opportunity. He will be greatly missed by his many friends, patients and colleagues alike."
He was also a leading UK HIV physician and researcher. and an active member of the British HIV association (BHIVA) since its inception, a former Secretary, and Chair of the Guidelines Subcommittee, co-chair of HIV testing guidelines, and a member of guideline writing groups including ART, hepatitis, opportunistic infections and PEPSE.
You can read more about this sad news at G-Scene magazine.