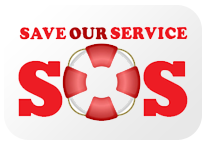 PLEASE NOTE: The below campaign has been produced by the Hawthorn House and Birmingham HIV Patient user group and does not necessarily reflect the views of the Trust. We post it to this website as part of our ongoing commitment to providing patients and service users a voice, and promoting public advocacy from those people living with HIV.
A message from the Hawthorn House and  Birmingham Heartlands HIV Service Patient Forum  
The Heartlands HIV Service may be under threat as a result of the potential loss of our Sexual Health & GUM service. We need your help!
Due to changes to the way in which NHS services are paid for, local councils are now responsible for deciding how sexual health clinics are delivered in their regions. In Birmingham, we have recently gone through a lengthy and costly tender process which has resulted in Heart of England NHS Foundation Trust failing to win the only contract available – to deliver sexual health services across Birmingham.
While the national government will remain in charge of HIV services, and therefore continue to pay for the service at Heartlands, losing the sexual health and GUM clinic alongside which works  so well – and with whom they share so many staff – will seriously impact upon the HIV service here, and, experts believe, could eventually lead to the closure of this and many other HIV services nationwide, as the "economic model" simply becomes untenable.
Can you help us Save Our Service? Please leave a comment on this page about why you think Hawthorn House must be saved – every single comment, and every single patient calling for Hawthorn House to continue to provide both HIV and GUM services, could make a difference.
You can also let us know your thoughts using Twitter and Facebook.
Finally, you can sign our petition here.
Thank you.
 Dez Barrett and Tom Matthews
On behalf of the Hawthorn House and  Birmingham Heartlands HIV Service Patient User Group