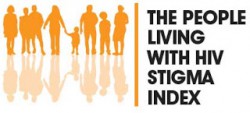 The Birmingham Heartlands HIV Service would like to extend its thanks to all patient who took part in the UK Stigma index 2015.
The STIGMAINDEXUK – 2015 has been closed for several weeks and the final numbers have been counted. Sincerest apologies for any delay but we can now confirm that we have over 1600 responses from over 40 NHS clinics and more than 120 community organizations!
Thank you very much for all your hard work and enthusiasm during the study!!
As The Stigma Index Team starts to analyze the data and put together some key findings, we will keep you informed on the outcomes of the study.