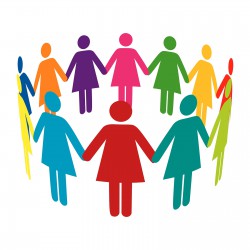 We have recently been developing a Women's Group at the Heartlands HIV Service. Intended for women living with HIV, and based on feedback from patients, the group aims to help patients wanting to meet other women living with HIV in an informal environment.
We have had five sessions of this group so far, and it has been such a success in terms of attendance that we're expanding it to take place during lunchtime – when even more people can pop by.
The lunchtime group will start on 29th February, and will run monthly for six sessions. Women are free to join the group at any point, so it does not matter if they cannot make the first one.  After six months we will review the group, and update you again.
For the first session, babies under one-year-old may attend, but those who are older, more vocal and more mobile may make it difficult to attend to the content of the session – so we ask that only those under one come to the session.
Please let other women know about the group if you think they would be interested in attending. See you there!